The role of the Customer Relations department is quite important, since it handles mainly customers' concerns and complaints, therefore, the manner in which this task is accomplished has an immediate effect on the company's brand image as well as customer satisfaction.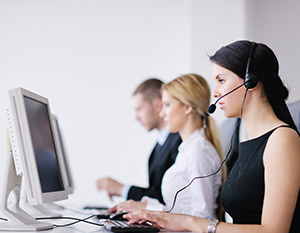 With this consulting intervention, we aim to enhance all forms of communication with the customer (whether oral or written) and to also make the role of the department within the company prominent.
This intervention usually includes the following Stages:
Gaining knowledge of the current situation:

Management Briefing, studying customer satisfaction surveys, on-site visits, interviewing the people who work for the customer relations department, observation, co-listening, recording and studying relevant data.

Identifying the desired situation:

Identification of priorities and goals (quantitative and qualitative) based on findings from Stage (1). Making a plan of on-site visits, actions and timeframe.

On-the-spot personal training – coaching of the agents:

Role-plays / Co-listening to improve agents' communication skills and coaching on the written communication

Goal-setting:

Re-evaluation of performance indicators (KPIs, time needed to resolve a case, number of contacts per case, etc.)

Personal training of the unit's Manager with the aim to set objectives & goals, but also to motivate and coach agents effectively

Follow-up visits by Winning for monitoring / validating purposes

, agreed with management and for a specific time frame.
What makes us different
we provide individual coaching to each agent separately based on his/her profile and performance
we provide on-the-job training to the Manager of the department on people-management skills
we re-examine along with the Manager the role of the department within the organization (mission, values, etc.)
we aim at enhancing the level of cooperation with the other departments of the organization
What the benefits are
productivity improvement (time to resolve a case, call duration, etc.)
development of a common strategy and a common philosophy on coaching the customer and handling situations
strengthening the customer-oriented mentality
increase in customer satisfaction
teambuilding with other departments
motivated personnel
establishment of critical skills
For maximum results, this consulting intervention is usually combined with the training program
Customer Service through Written Communication